Department Profile:
The Department of Commerce was established in the year 1982 with 01 teacher and about 60 students.  Over a period of 36 years, the department has grown from strength to strength and now has 11full time faculties and 800 students. This is the biggest department in the college and more than 75% of the total student's strength of the college consists of commerce students.  Out of the 12 staff members, 5 have obtained PhD, Degrees, 3 are pursuing M. Phil's. The Faculties has been recognized as Research Guide, Chairmen of DOC, BOS, BOE, and Syllabus Revision Committee Member and they have been conferred with a number of prestigious State, National and International awards. The department has organized several workshops, seminars, competitions, the faculty of the department consistently encourages the students to participate in sports, NSS, NCC and other extracurricular activities.
Department has having  full fledged Business Lab working under the guidance of the coordinator Prof., B Manjunatha Prasad and Asst., coordinator Prof., Srikhanth. The lab activities by the student's resulted is 712 short term project on various issues, 102 online projects, 229 display charts and 19 business models  for conducting student projects both online and offline.
The department adopted and made use of the Information Communication Technology (ICT) in teaching techniques effectively.  There is academic flexibility in vertical growth of students' community to join for MBA and M.Com. Courses in our own college.
Vision & Mission
VISION: Provide innovative methods of teaching, learning and research
MISSION: Build global leaders and entrepreneurs
Strength:
To impart wholesome education consisting of academics, moral and ethical values to ensure the development of overall personality of the students.
To give professional and creative career guidance to the students to make them ready for facing the global competition.
To inculcate logical and analytical bent of mind to solve practical tasks.
To orient the students towards professional courses thereby build entrepreneurs for tomorrow.
TEACHING METHODS ADOPTED FOR LEARNING
        Assignments – offline and online
        Power Point Presentation
        Class seminars
        Study material – Hard copy
        Class Quiz
        Question paper discussion
        Unit test
        Group discussion
SOCIAL RESPONSIBILITY ACTIVITIES
NSS Activities: Students and Faculty members are actively involved in NSS activities, worked as NSS Officers, Dr. M.K. Purushothama worked as Program coordinator of Bangalore University Bangalore.
NCC: Regular camps and parades of NCC scheduled throughout the year having majority students from B Com stream.
Free Blood Donation camps – Faculty members involved in blood donation, Dr. M.K. Purushothama, donated blood around 56 times.
.Free Health check up to students.
Students are actively participated in Swatch Bharath abiyana
Environment protection – Dr. M.K. Purushothama, Ex Member Convener, SRF, Delivered Lecture series on "Environmental Awareness Program from College to College" between 3rd  – 28th  Feb 2010 in the following Colleges.
Strength:
Experienced and Research oriented faculty.
Good infrastructure facilities.
Good result with distinction.
Remedial classes are conducted for slow learners.
Regular Skill development activities to enhance students' interpersonal communication.
Well-equipped Business Lab for conducting student projects both online and offline.
Opportunities:
To establish research centre for commerce as majority of the teachers are doctorates so all so guiding research works in other universities
To introduce certificate courses in ERP solutions, taxation sales management etc.
Training centre for professional courses such as CA, ICWA, ACS etc.
Challenges:
To prepare the students for various competitive examinations like KAS, IAS, IRS, IPS. CA, ACS, and ICMA, etc.,
To create more awareness for students in research area.
The majority of the students are from rural background. So, it is a big challenge for the faculty to create
Teaching methods adopted to improve student learning:
Assignments
Power Point Presentation
Class seminars.
Study material.
Class Quiz
Question paper discussion
Unit test
Group discussion
Future plans:
Upgrading the department with research facilities.
To Organize UGC sponsored seminars, workshops and conferences.
To Strengthen Institution-Industry interface for the projects and job-oriented benefits of the students.
HOD Profile
Dr.M.K. Purushothama 
 M.Com.,Ph.D.,
Associate Professor
M : 9449150569E : purushothama.mk@vdcjes.org
Faculty
Dr.B.G.Bhaskara  M.Com., Ph. D.,
Associate Professor
M : +91 9448853742
E : bgbhaskar2002@yahoo.co.in
Dr. M.Sreeramappa  M.Com., Ph. D.,
Associate Professor
M : +91 9448412626
E : dr.sreeramappa@yahoo.co.in
Prof.Manjunatha Prasad  M.Com., Ph. D.,
Associate Professor
M : 9900643209
E :manjunathaprasad.b@vdcjes.org 
Dr.Ramesh.L  M.Com., Ph. D.,
Associate Professor
M : +91 9448413030
E : Ramesh.l@vdcjes.org 
Prof. K.Shashikala 
M.Com.,
Assistant Professor
M : 9964184167
Prof.P.Chethana  M.Com.,
Assistant Professor
M : 9844537931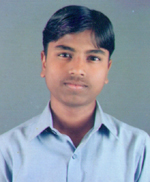 Prof.Srikanth.R M.Com.,
Assistant Professor
M :7204779908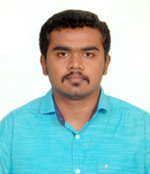 Prof.Srinivas.V  M.Com.,
Assistant Professor
M : 9731123862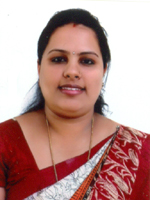 Prof.Y.K.Kavya., M.Com.,
Assistant Professor
M : 9986716002 
Prof. Abhishek S.R, M.Com.,
Assistant Professor 
Faculty Brief profiles :
Dr. M.K. Purushothama, M.Com, MBA, MADE, PGDDE, PGDHE, Ph.D., D.Lit., He is a senior teacher in the department putting 33years of teaching and 20 years of research experience.   He has authored 60 books in the field of commerce and management and general subjects of his interest. He has also published a number of articles in the refereed journals newspapers and magazines.  He is an approved research guide in the Bangalore University and other universities of southern states of the country. He has produced about 60 M.Phil. Degrees and they are all placed as Asst., Professor in various government and private colleges. He has produced 12 PhD degrees in the field of commerce and management and more than1000 MBA degree He has number of state, national and international awards to his credit.  D lit Degree is an additional credit to his teaching career.  He is a treasurer of Bangalore University College Teachers Association and has actively involved in teachers union.  Besides, he is president of Bangalore University Teachers' Council of Commerce and Management. Apart from the above he is a habitual actor and enacted in many Dramas and one movie. He Works as a advisor in number of Management colleges. He has involved in number of social service activities and has donated his blood 56 times.
A Major Research Project titled "Child Labour in Urban Informal Sector in Karnataka" Ref No. F.No. 5-197/2006 (HRP) sanctioned by UGC has successfully completed. Attimabbe Literature award has been conferred for a book titled "Shrama Samskruthi". Award of Excellence from Texas A&M University, USA, Award of Distinguish Social Scientists from SIF, Singapore, Award of Appreciation from SEC, Singapore, Award of Appreciation from ITE, Singapore, Outstanding Teacher Award from FTCCMK, Best NSS Officer from JP University, Bihar, Vocational Service Award from Rotary Channapatna, Ambedkar Sadbavana Award for Best Educationalist, Arunodaya Award for Best Educationalist, Janapriya Shikshaka Award from Patharakathra Vedike, Jnananjyothi and Sankatana Ratna Award from Bangalore Sports and Cultural Forum, Jaycee Professional Seva Award from Vijayapura Jaycees, Prof.H.S. Sanke Gowda Award for Research and Seva saraswathi award. 
Dr. V. Venkataramana, M.Com, M.Phil., LL.B, Ph.D, he is a senior faculty in the department and has attended one academic conference, one orientation programme, two seminars and one refresher course, during the last five years. He has also involved in the evaluation of M.Phil dissertations of Periar University salem. He has attend several state, national and international seminars and also presented papers. 
Dr. B.G. Baskara, M.Com, Ph.D., He was the NAAC Steering Committee Coordinator of our college during the accreditation process and now he is an Advisor of the NAAC Steering Committee for Re-accreditation.  He has guided few M.Phil. dissertations and several M.Com, MBA, B.Com (vocational) and BBM projects. He has organized more than 15 workshops for commerce and management teachers of Bangalore University affiliated colleges as President of BUTCCM and attended more than twenty such workshops.  As President of State Commerce and Management Teacher's Federation has organized two national seminars and attended more than 10 such national seminars.  He has also attended one international seminar on internationalization of higher education. He has performed the responsibilities of Discussant, Reporter, and Resource Person in many seminars and workshops. He was a Resource Person for syllabus revision of Tumkur University recently.  He has published two books on income taxation and one book is under printing.  He has served as a member of Board of Examiners of Bangalore University on many occasions and he was the Chairman of Board of Examiners of BBM during 2005-06. He has served as a member and convener of all most all the committees constituted in the college.  He was the co-coordinator of B.Com (vocational) from 2002-2007. At University level he has served as member and Chief of Examination Squad, deputy chief tabulator, Deputy Chief Custodian and Chief Custodian on many occasions. He was an Examiner of Karnataka State Public Service Commission and is an examiner in many autonomous colleges. 
Dr. M. Sreeramappa M.Com, Ph.D., he is a senior faculty in the department, besides the mandatory activities to be performed, has attended number of workshops that are conducted, in various colleges of the Bangalore University for restructuring the syllabus of B.Com and BBM courses.  He has worked as a raportier in number of workshops and also actively participated in organizing few workshops in restructuring the curriculum. He has attended a number of seminars and actively participated in interaction session of the seminars.  He has worked as chief custodian for the university examination during the year 2006.  He is also a member of BOE of BBM course of Bangalore University during the year 2008-2009.  He has also worked as BOE of autonomous colleges in the city of Bangalore.
He has attended a workshop in Tumkur University as a resource person in restructuring the syllabus for BBM and B.Com course and took initiative in restructuring syllabus of all accounting papers.  Apart from the above activities he is also into social service, adopted one engineering student and bearing his education expenditure and bears the expenditure on books of several PU and High school students.  He is also sponsoring two scholarships to the students of our college for the best performers in cultural activities that are held in the college and inter collegiate competitions and actively participated in blood donation camps organized by the college and outside NGO's and donated his blood 8 times during the last five years.
He is a NAAC coordinator in the college for reaccreditation of the college. He also works as Student Welfare officer of the college and guides all the students in their personality and career development and actively involved in addressing various problems of the students.  He also works as a guest faculty in the department of commerce Central College, Bangalore University, Bangalore.
He as a member of Eco-Club of the college has involved in creating awareness in the students of college regarding usage of plastic covers, management of institutional assets etc.  He is an approved guide for M.Phil Degree of Bharathidasan University. 
Dr. L Ramesh, M.Com, Ph.D a senior faculty of the department of commerce has successfully completed his Ph.D in marketing area and has published various study materials which has been well guiding to all kinds of students. He has to his credit of presenting two research papers at various level conferences and also has attended many workshops and seminars.  He has been served as BOE and also has set examination papers for the subject in B.Com and BBM for Bangalore University and also for various autonomous colleges of Bangalore University. He is coordinator for sales management course sponsored by UGC and is successfully managing the course in the college. He has also been encouraging to social activities. 
 Prof. B. Majunath Prasad MCom., is a senior faculty of department and a disciplinarian and has lot commitment in teaching and guiding the students for their overall personality development. His efforts in building an image to the commerce department are appreciable. He has attended number of workshops, seminars and conferences in updating his knowledge in the filed of commerce, management and other allied areas to incorporate the same in his teaching methodology for the benefit of the students. He has worked as cultural secretary of the college twice in the last five years and also worked as chairman in several committees constituted by the college.  He also coordinated few workshops/seminars organized in our college.  He has the experience of examination works at university level, as deputy/assistant custodian on few occasions. 
Smt.K Shashikala, M.Com, M.Phil., (PhD)  started her career 1992, she has also taught D. Pharma classes. She is able to promote leadership qualities among the students by means of conducting group discussion and presentations. Apart from regular teaching activities and routine work that are entrusted she has attended more than 05 seminars few workshops to enrich her knowledge.   
Smt. Chethana. P M.Com, M.Phil., (PhD) is working for the last 5 years and adopted modern teaching techniques such as laptops LCD OHP Power point presentations to deliver effective and informative lectures. Guiding students to develop their overall personality is her passion through classroom counseling. She is an active member of SPANDANA Women's forum and ECO-Club. She is presently pursuing her M,Phil degree from Sri Venkateshwara University, Tirupathi. She has attended 03 national seminars and 01state level seminar. She has participated in Faculty Development Programme on the subject "Accounting and Information System" conducted by the Bangalore University Department of Commerce and Management at R.C. College for 10 days. 
Prof. Srikanth . R   MCom,NET MBA,JRF NET (Ph.D) is working for the last 8 years Currently he is pursuing  Ph.D. degree from Bangalore University and adopted modern teaching techniques such as laptops, Power point presentations to deliver effective and informative lectures.  he has presented a number of national/state level seminars and workshops.