He joined the department of Physics in 1988, obtained M.Phil., degree in Crystallography in 2000.  Continued in the field research in solving the Crystal and Molecular structure of Schiff Bases of Thiophenes derivatives of Pharmaceutical importance for his doctoral thesis from Bangalore University.  He has number of international journal publication and conference proceeding to his credit. He has published journals in International Union of Crystallography. Guided four M.Phil., students. For a short period served in Government First Grade College on deputation and served as Placement Officer. He is also a member of Board of Examiners (Physics) of Bangalore City University. As a part of Learning Management system, developed e-content and posted in "JNANANIDHI" a dedicated website of Department of Collegiate education for the benefit of students.
"To promote knowledge based students with scientific temperament and to develop enthusiasm, passion in the study of physics"
To inculcate scientific temperament in Students both in theory and in practical.
To make the students creative and research oriented.
To explore the functional and realistic aspects of the physics.
To involve in college developmental initiatives.
To provide excellent teaching and learning environment with its on focus continuing education.
To conduct more number of syllabus oriented seminars from the student
To enable the students to prepare for life long learning by nurturing independent thinking
To integrate the students to prepare for life long learning audio-visual aids.
Completed her post-graduation M.Sc., in the year 1987 from Bangalore University. Joined Vivekananda Degree College as a faculty and moved to PES College.  Served in Government First Grade Colleges  on deputation. Obtained M.Phil., Degree from Vinayaka Mission University in 2008.
Presently serving the Physics department as Associate Professor. As a part of Academic programmes attended Refresher course and orientation course.  As a part of passion in literature authored several kannada short novels.
Prof. PURNIMA D S
M.Sc., M.Phil.,
 Associate Professor
 +91 9901916365
@yahoo.co.in
Prof. M.Venkata Subba Reddy
M.Sc., M.Phil.,
 Associate Professor
 +91 9448575589
vsreddy_1963@yahoo.co.in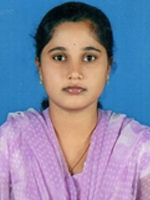 Prof. Chandini C S
M.Sc., BEd, K-SET
 Assistant Professor
 +91 6364029257
gowdachandu91@gmail.com
Ensuring academic excellence and at the same time understanding the subject and appreciating the beauty of science.
To ignite scientific temperaments and motivate them to go for higher education and excel in the chosen field in science academia.
To achieve their goals without compromising on values and by being a law abiding citizen.
To carry the torch of science education further.
Determination of heavy metal contamination in commercially available Turmeric powder in Bengaluru.
Pollution due to automobile vehicle service stations of Bangaluru environment especially water bodies.
To establish research centre for commerce as majority of the teachers are doctorates so all so guiding research works in other universities
To introduce certificate courses in ERP solutions, taxation sales management etc.
Training centre for professional courses such as CA, ICWA, ACS etc.
To prepare the students for various competitive examinations like KAS, IAS, IRS, IPS. CA, ACS, and ICMA, etc.,
To create more awareness for students in research area.
The majority of the students are from rural background. So, it is a big challenge for the faculty to create.
Upgrading the department with research facilities.
To Organize UGC sponsored seminars, workshops and conferences.
To Strengthen Institution-Industry interface for the projects and job-oriented benefits of the students.