National Service Scheme (NSS)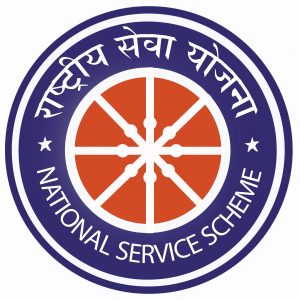 NSS unit of the college is very active and it works meticulously in keeping the campus plastic free, and its volunteers participate in all initiatives of the college in addressing the social issues such as gender, inclusion and environment. This unit is consistently trying to inculcate the significance of environment to the students and staff, it organizes lectures by the special invitees and conducts programs on water conservation, fuel conservation, and organizes blood donation camps, health checkup camps to create awareness of the importance of being healthy.
College Management has initiated a number of community development activities by conducting the following programmes through NSS, NCC, Cultural Committee, etc.:
Organising regular blood donation camps.
Health check-ups & AIDS awareness programmes.
Invited surgeons from reputed Government hospitals to deliver lectures on health and hygiene awareness.
Awareness programmes on environment by Eco Club.
Rallies and Jathas were organised to create civic awareness.
Yoga classes are conducted regularly for teachers & students.
Science exhibitions are organised for school, college and public to create awareness on basic sciences.
Faculty & students of the college are actively involved in "SWATCH BHARATH ANDHOLANA" programme.
National Service Scheme (NSS) Activities (2020-21)
National Service Scheme (NSS) Activities (2019-20)