Objectives :
To inspire students to take up challenges of problem solving, lateral thinking and build practical model for maths inputs.
Facilities in the department: Computer, Internet, computer lab
Innovative Practices in teaching:  Assignments, tests, practical tests.
Workshops & Seminars: Faculty attends Workshops and Seminars organized by Bangalore Universities, Seminars are also conducted for students in our Department.
Departmental Programmes : Quiz competition, lecture contest are conducted in collaboration with the other departments
Department Library :  Department has library with 86  Books  & 2850 books in Central Library 
HOD Profile: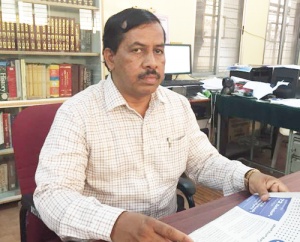 Prof. Honnappa S N  M.Sc.,M.Phil.,
Associate Professor & HOD
M : 9845303714
E : honnappa.sn@vdcjes.org 
Faculty: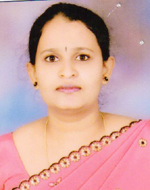 Smt. K R Pushpa  M. Sc.,
Assistant Professor
M : 9986279243
Specialization in Graph Theory and Atmospheric Science with 11 years of experience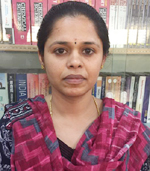 Prof. Pushpalatha
  M.Sc.,
Assistant Professor
8548082762
bhavyarrama@gmail.com
Dr. Latha D.N
MSc
Assistant Professor
bhavyarrama@gmail.com